Staying safe whilst Trick-or-Treating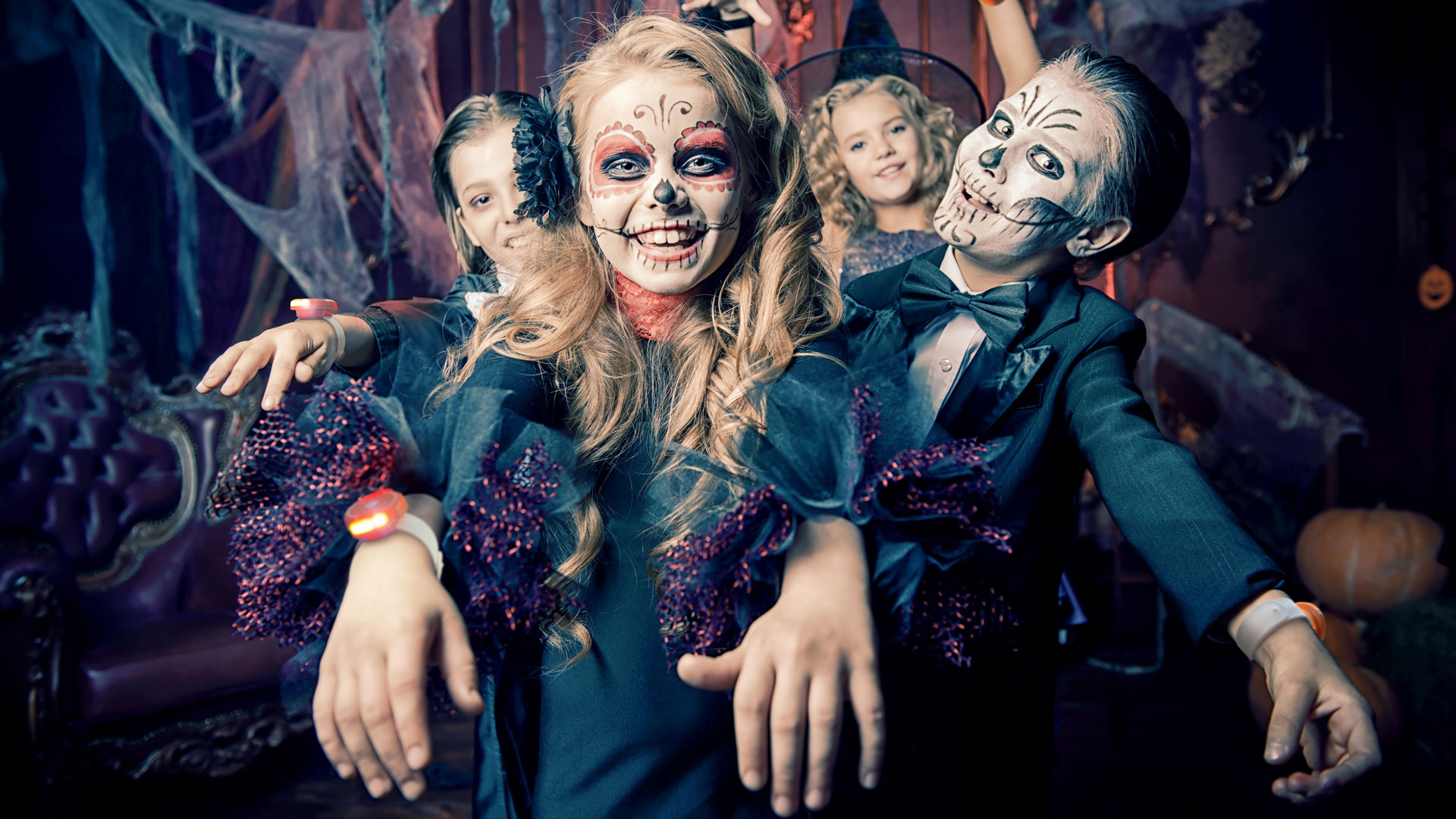 It's October, the days are getting shorter and Autumn is well and truly upon us! Not only do we have shorter days and the leaves beginning to fall, but we are also entering the 'spooky season'! Halloween, a time when witches, wizards, ghouls and monsters descend our streets scouring for sweet treats and other mischievous activities. But how do we stay safe whilst trick-or-treating and enjoying this time of year?
We are all aware that this year has been like no other, and with Coronavirus still with us and severely limiting our normal way of life there is a strong argument to state that trick-or-treating should be avoided this year as visiting homes outside of normal social circles or 'bubbles', especially where people are elderly, vulnerable or in 'at risk' groups, exposes us to the risks of catching or passing on Coronavirus.
Activities like dances, parties and other indoor gatherings are going to be subject to current government guidelines and on the whole, would be best avoided to ensure the safety of everyone. But for those that are adamant they would like to venture out, there are ways of doing so whilst looking after the safety and well-being of those doing the haunting, and those being haunted.
Easter style egg hunts could be a great idea for the garden, just swap out fluffy bunnies and chocolate eggs for slime, eyeballs and spiders!
Stay at, or close to home.

Risk can be reduced in a number of ways, keeping activities such as pumpkin carving, decoration, baking and virtual costume parties at your own home. Easter style egg hunts could be a great idea for the garden, just swap out fluffy bunnies and chocolate eggs for slime, eyeballs and spiders!
Wear a mask!
Always ensure that a walk around your local community is done with the utmost care, and always ensure that an adult or responsible guardian is accompanying the younger spectres. Government guidelines currently stipulate that masks should be worn when on public transport and in shops and designing a spooky mask should be a fun and easy thing to do. A simple mask will help protect you and others around you.
Plan your route and stay visible
Always plan your route before you leave home and ensure you let others know where you are going. Wear reflective or light coloured clothing to ensure you can be seen and always carry a torch to check your surroundings and alert others to your presence.
Establish ground rules
Children should not be digging and rummaging around the sweet bowl. One sweet should be selected and taken avoiding any that are open or unwrapped. Do not share wands, broomsticks, swords or any other costume props – little Wizards and witches should hold on to their own hats and not share with others.
Sanitise, sanitise, sanitise!
Between homes, always give the children a squirt of hand gel. They may be able to cast magical spells of shielding, and banish enemies to the upside down, but there's nothing more protective than squeaky clean hands and fingers.
Respect others
Whilst trying to pick up where we left off before Covid-19, we do need to understand and respect the wishes of others. With all this fun to be had we need to keep in mind that Halloween is a very sensitive time for some people and we appreciate that not everyone wishes to get involved or celebrate, especially as some are shielding, isolating or vulnerable. Always practice social distancing, and if there is ever any doubt, never put yourselves or others at risk.
For all the relevant up-to-date advice, always refer to current Government guidelines via www.gov.uk/coronavirus.