The Best Torch for Your Camping Adventures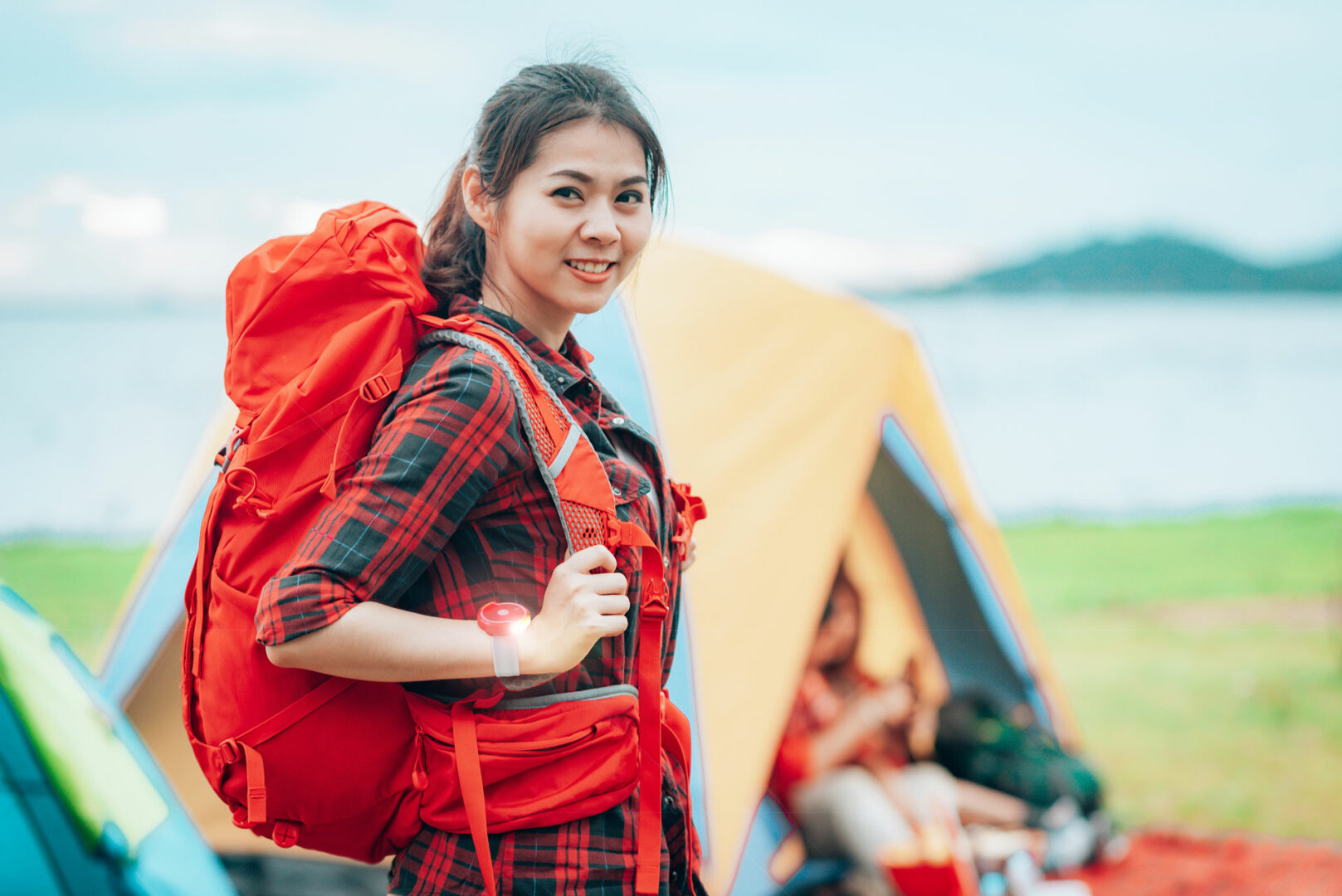 The Perfect Summer Camping Accessory.
Summer camping trips offer a unique opportunity to escape the hustle and bustle of everyday life and immerse yourself in the great outdoors.
Whether you're a seasoned camper or just starting to explore the wonders of nature, having the right gear can significantly enhance your experience. One game-changing item that is gaining popularity among outdoor enthusiasts is our rechargeable wrist torch, Twistii. Let's delve into why a Twistii should be at the top of your camping gear list!
Hands-Free Convenience
Camping often involves tasks that require the use of both hands, from setting up tents and preparing meals to gathering wood for the fire pit. With our rechargeable wrist torch, you can keep your hands free while still having a reliable source of light. Imagine effortlessly tending to tasks around the campsite without juggling a torch in one hand. Whether you're reading a map, tying knots, or simply enjoying a late-night chat with friends around the campfire, Twistii provides hands-free illumination that makes every activity easier.
Easy Navigation in the Dark
Exploring your campsite or the surrounding area after sunset can be a magical experience, but it's essential to have proper lighting to navigate safely. A Twistii offers a hands-free solution to this challenge. Snap it on and venture into the night with confidence, whether you're heading to the bathroom facilities, taking a moonlit stroll, or star-gazing. Twistii's rotational light ensures you can see where you're going whilst leaving your hands unencumbered.
Minimalist Packing
Space is often at a premium when packing for a camping trip. Twistii is designed to be compact, lightweight and discreet, making it a perfect addition to your camping gear. You can leave behind bulky torches and uncomfortable head torches without sacrificing illumination. The wrist torch's small footprint means it won't take up much space in your backpack, leaving room for other essential items.
Versatile Illumination
Different camping situations call for varying levels of functionality. Twistii wrist torches come with three mode settings that allow you to customise the light according to your needs. Whether you're reading in your tent, preparing a meal, or out on a hike, you can easily switch between light modes to conserve battery life and ensure you have the right amount of illumination for the task at hand.
Long-Lasting Performance
The last thing you want on a camping trip is a torch that unexpectedly dies on you. Twistii offers reliable and long-lasting performance, thanks to its built-in rechargeable battery. Plus, Twistii is affordable so you can have more than one allowing you to always have one charged up, available and ready to go.
Emergency Preparedness
While camping is about relaxation and enjoyment, it's wise to be prepared for unexpected situations. A Twistii wrist torch can be a valuable tool in emergencies. Whether you need to signal for help, tend to a minor injury, or locate lost items in the dark, having a hands-free light source readily available can make a significant difference in handling unexpected challenges.
Incorporating a Twistii wrist torch into your camping gear is a decision that promises to enhance every aspect of your outdoor experience. With its hands-free convenience, versatility, minimalist design, long-lasting performance, and emergency readiness, Twistii is a must-have companion for any camping trip.
So you can say goodbye to fumbling with traditional torches and lanterns, and say hello to a new era of hassle-free and illuminating camping adventures!