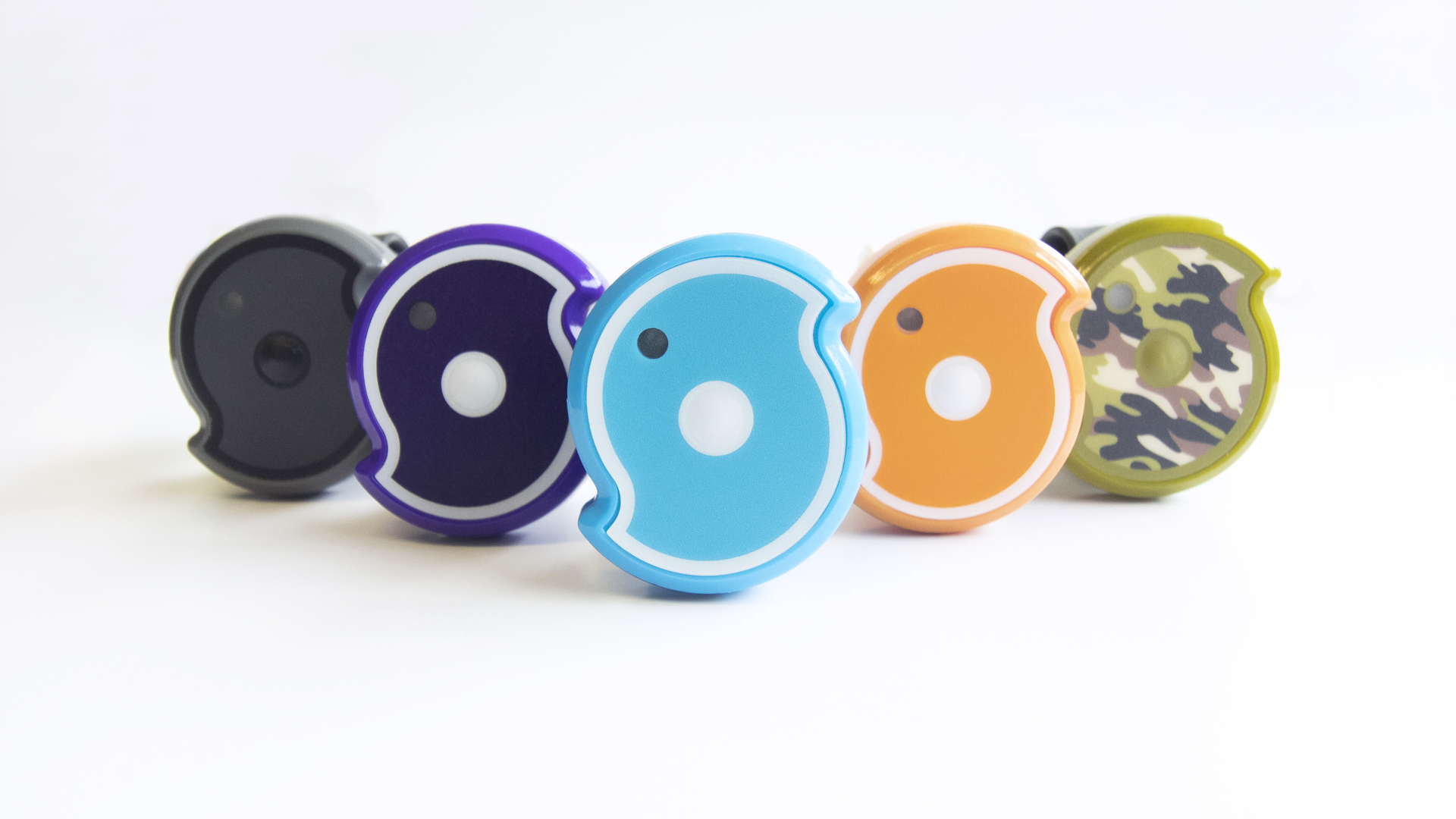 From left to right; Twistii Dark, Twistii Revo, Twistii Cool, Twistii Foxx and Twistii Camo.
Summer is here and we hope you are all getting out and about enjoying the summer holidays. Whether you are off camping, cycling or walking through some of the wonderful countryside the UK has on offer, or staying at home working through that list of odd-jobs and tidying out the shed, we hope that Twistii is helping you stay visible, safe and shedding light right where it's needed.
Throughout the last couple of months, we have received some fantastic feedback, all of which has been recorded and considered as part of our product development, but one addition that we found you asking for more than anything else was a selection of alternative colours!
Colour can be very subjective, and one person's love, is another's hate! So, it's important to consider what will compliment and work well as part of the existing Twistii line-up.
You may notice that we have currently sold out of the Twistii Cool which has been a very popular colour and you'll be pleased to hear that we're getting ready to restock ready for the autumn, and whilst we're at it, we're spending the summer organising four new colours to add to the Twistii family.
Yep, we've gone all out and whilst you're busy enjoying yourselves over the holidays, we'll be liaising with our partners to bring you an array of exciting new Twistii choices. We would like to introduce you to;
Twistii Foxx
A vibrant orange with white strap
Twistii Camo
An olive green, camo decal and black strap
Twistii Dark
A sophisticated grey with black strap
Twistii Revo
A dynamic purple with white strap
We think these new colours will offer a little something for everyone and whilst it's great to be vibrant and stand out, we understand that there are times where a little discretion is required which is why we have introduced the Twistii Dark and Twistii Camo to the selection.
We're working hard to get these ready and made available for the autumn and in time for when the clocks go back and we have shorter days and longer nights.
We'll keep you informed but if you'd like to know when the new Twistii's are available to buy, why not sign up to our email newsletter and we'll send all the details straight to your inbox (don't worry, we don't spam or share your details with anyone, ever).
Thanks for all your support and do please keep the feedback coming and let us know what you think to the new additions.
Have a great summer!