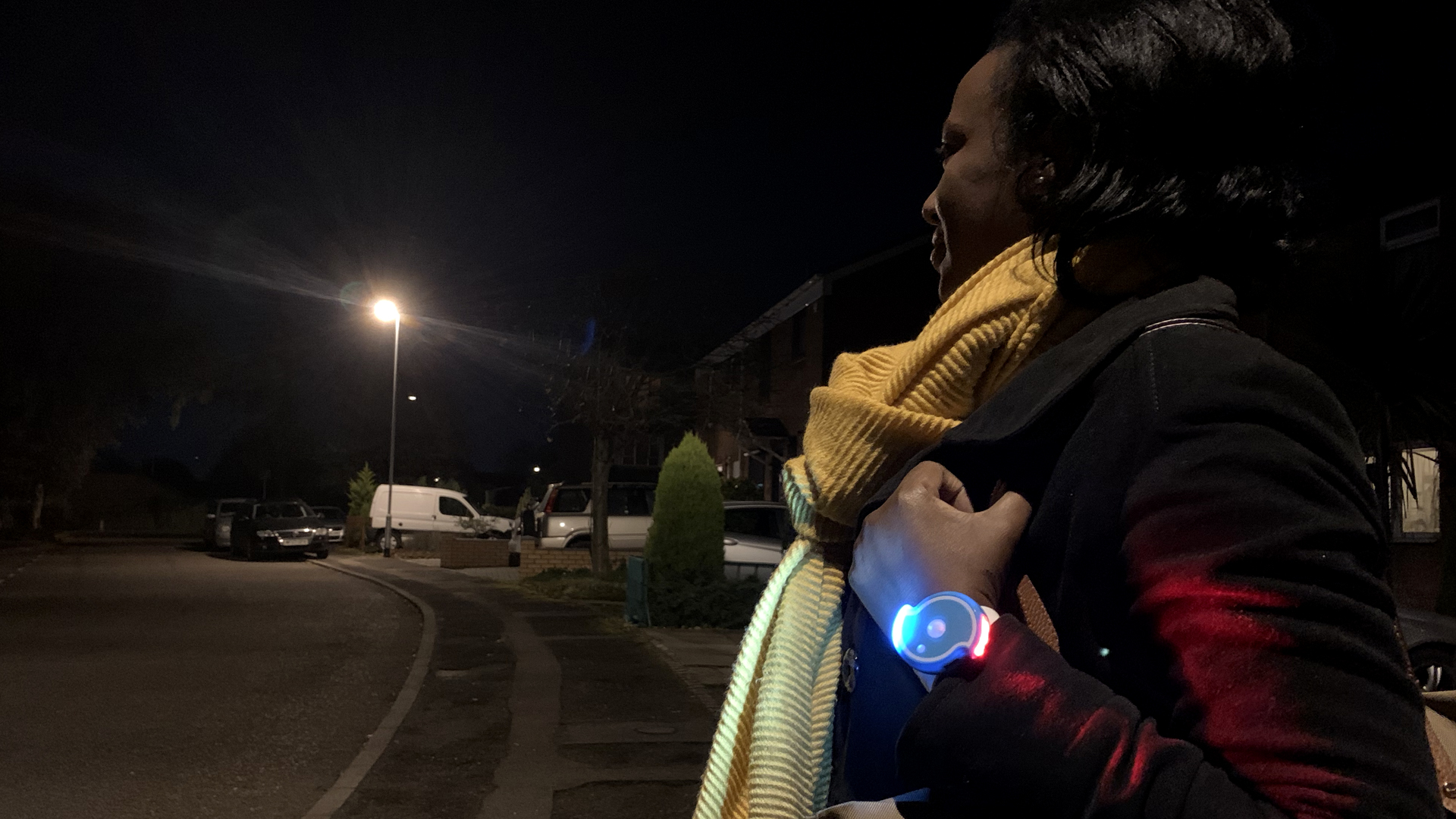 It's November, the clocks have gone back and the days are getting ever shorter. It happens every year but I don't know about you, it always comes as a shock to the system!
The long warm days of summer are gone and it's very tempting to curl up and hibernate until the spring but for the vast majority of us, this just isn't possible! The school term, our work schedules, the daily commute and visiting friends and family must continue. Despite first impressions though, Autumn and Winter can be a beautiful time of the year if you venture out. Cold clear days and bracing countryside walks are not only good for your physical health but can also be great for blowing away those winter blues so don't hesitate to get out there, just take a few precautions to ensure you remain safe and seen.
Ensure you remain visible to others, especially motorists. Clothes should be bright, reflective or at the very least, light in colour. Wearing dark colours can make you difficult to spot.
Stick to well-lit areas and avoid places that make you feel unsafe. If you're out and about alone, keep someone informed of your schedule and whereabouts.
If you're out jogging or walking the dog, always use popular routes and ensure there are other people about. If you want to use more rural routes then go with friends or at the same time as other joggers and walkers.
Avoid short cuts through unlit carparks, alleyways or isolated areas.
Take care when crossing the roads, especially at night. Use safer places like zebra crossings, traffic lights or near street lights.
However, it's not just outside where we need to be extra careful, precautions should also be taken around the home as statistics state that more accidents happen in the home than anywhere else. Special care should be taken if you live on your own or if you are elderly. It's important that stairs and corridors are well lit and that you have two-way light switches at both the top and bottom to control the light. Lamps, night lights and torches are also all essential to ensure that you can see your path clearly to prevent trips and falls.
Perhaps consider getting yourself a Twistii. Twistii is the perfect companion for when you're in low-light conditions. With its comfortable silicone snap strap, Twistii sits on your wrist providing hands-free and fully rotational light. Twistii's provides three convenient modes; functional front light only, front and red reverse light and simultaneous warning flash which is ideal for guidance or alerting others to your location. You can buy these here and they come in a range of colours and designs, suitable for all members of the family.